Violation Of Personal Data Processing And Storage
For violations of personal data legislation, fines may be increased to 30 times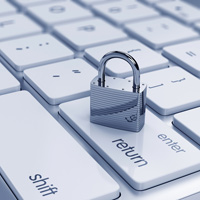 On 24 February, members of the State of the Russian Federation endorsed the initiative of the Government of the Russian Federation to increase fines for citizens, officials and jurors, as well as individual entrepreneurs who, without the consent of the subject, process their personal data.
The bill was submitted to Parliament last December. The Cabinet of Ministers proposed that the offences of article 13.11 of the Russian Federation Code be expanded from one (violation of the collection, storage, use or dissemination of personal data of citizens) to eight and that the liability for each should be differentiated according to the damage caused.
Among the new offences:
Processing of personal data without written consent of the subject;
Processing of information relating to personal life, health, religion, etc.;
The operator ' s failure to comply with the requirements for public disclosure of the personal data policy document;
Failure by the operator to provide information on the processing of his personal data;
Failure by the operator to comply with the requirements of the entity to clarify, freeze or destroy its personal data;
Inappropriate storage (including through electronics) of personal data;
Non-compliance with personal data deficiency rules.
We will recall that today the penalty for violations of personal data legislation is between 300 and 500 roubles for citizens, 500 to 1,000 roubles for officials and 5,000 to 10,000 roubles for legal persons (art. 13.11 of the RPF Code).
If the bill is adopted, the highest fine may be imposed for the processing of personal data relating to racial and national supplies, political and religious views, health, privacy and criminal records. For citizens, such a fine would be between 3,000 and 5,000 roubles, for officials between 10,000 and 25,000, for PPI, between 50,000 and 100,000 roubles and for 50,000 to 300,000 roubles.
Other proposed fines range from 3,000 to 8,000 roubles for citizens, from 3,000 to 10,000 for officials, from 5,000 to 100,000 and from 10,000 to 300,000 for legal persons.
See also:
Related posts: