75 Years Of Personal Data Storage
Confidentiality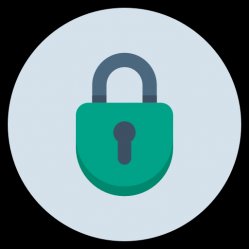 This policy applies to personal data provided by the users of Centgas Service (hereinafter referred to as users) in connection with the provision of services or in other interactions, accompanied by a reference or other reference to the policy.
Centgas Service may publish additional or amended provisions of the Policy. Such provisions shall prevail over the Policy in the event of any discrepancies between them.
Using the Internet site and/or providing Centgas Services with personal data, the user agrees to process his personal data for the purposes and means envisaged by the Policy.
Procedure for the collection, storage and destruction of personal data
The collection of personal data is carried out by Centgas Service exclusively with the knowledge and consent of users to provide access to services.
Centgas Service provides the necessary technical and organizational information security measures to prevent leakage and minimize such risks. Such measures include: the use of firewalls, antivirals, the placement of information carriers in secure server centres, encryption, the transmission of network addresses and the closure of the internal structure of the ZO Centres service network, the deployment of appropriate access rights management systems and procedures. Backup of data is used to protect against accidental loss and/or damage to personal data. Standard industry security measures are used to protect confidentiality and safety in user interaction with the site, such as those provided by Secure Sockets Layer ("SSL").
Personal data are stored until the company ceases operations. Maximum period Personal data storage - 75 years from their receipt from the user.
The destruction or default of parts of personal data, if permitted by the material carrier, may be done in a way that prevents further processing of these personal data while preserving the possibility of processing other data recorded on the material wearer (ejection, disguise).
Locking, destroying, defusing personal data is carried out for the reasons prescribed by the existing legislation of the Society Commission.
The certificate of action for blocking, destroying, defusing personal data is the Act drawn up by the Commission of the Society composed of authorized persons.
Related posts: